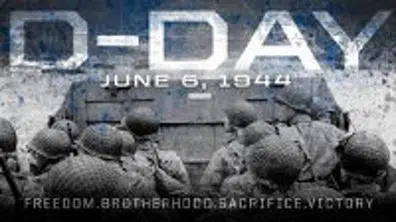 June 6th, 1944 is a day that will be forever remembered in U.S. history. On this anniversary of D-Day, I would like to take a look back at some of the greatest books written about this day.
Overlord: D-Day and the Battle for Normandy (1984)- Max Hastings:  A British Journalist and Historian challenges the idea that the Germans were alone guilty of shooting captured enemy soldiers
The Longest Day (1959)- Cornelius Ryan:  Although featuring some historical inaccuracies, remains riveting due to its novel-like style.
Omaha Beach: D-Day; June 6, 1944(2004)- Joseph Balkoski:  A minute-by-minute recounting from the soldier's themselves.
While I only mentioned a few, there are thousands of books written on D-Day. And remember no matter the time or the place, take the time to pick up a book and reflect on the true story of this historical day in our history.