Be sure to check out every Monday-Friday all December long to see what the station elf has done for the day.  MAGIC the station elf will be taking some ideas from our Magic 97.7 Facebook page too!  Post your ideas and see if he will feature your adventure in the studio this year.  Happy Elfing!!!
December 3rd->MAGIC is roasting marshmallows in the studio.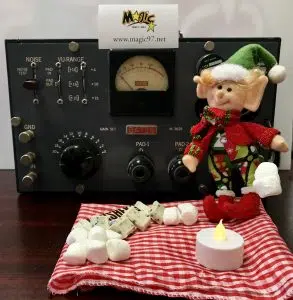 December 4th-> MAGIC is organizing all the Mining City Christmas donations that the station has collected for the Time of Giving.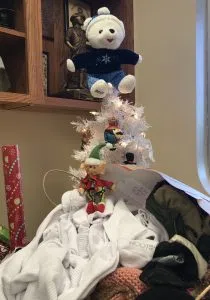 December 5th-> MAGIC is riding a reindeer across the Magic 97.7/100.3 on air board.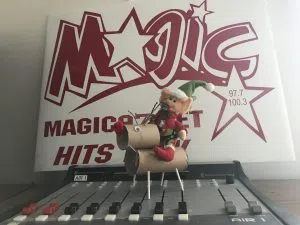 December 6th-> MAGIC was helping out in the office today and got all wrapped up.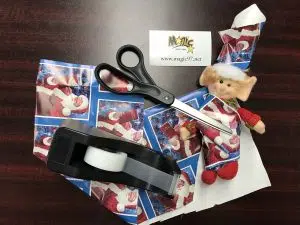 December 7th-> MAGIC got into the Keurig coffee stash and is re-fueling for his Friday.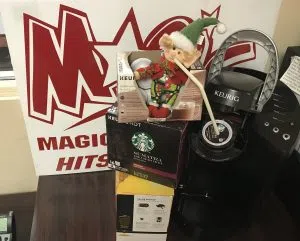 December 10th-> MAGIC has taken over the engineering room, and the boss is not to happy about it!  Stay tuned to see what he is working on.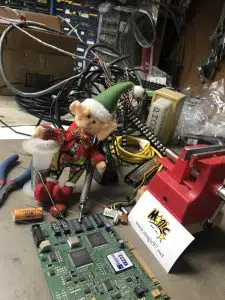 December 11th-> MAGIC is back at it in the engineering room today.  Looks like he is testing levels and volume on some speakers…..hmmm!!!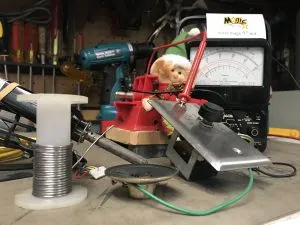 December 12th-> MAGIC has built a cage type contraption and is wiring some kind of board….I think??? lol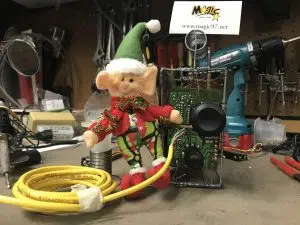 December 13th-> MAGIC is playing with 9 volt batteries today.   We are a little worried, that is a lot of battery for a little elf!